The Vitality Guru is an up and coming game-changer in the world of health and well-being. Bringing a range of complimentary services together into one all-encapsulating approach to health care.

We take a holistic approach to the body and mind of a person, encompassing the entirety of the body and psyche into one unit as they of course always are, addressing and restoring the bodies own natural healing capabilities through exercise, nutrition, meditation and talking therapy.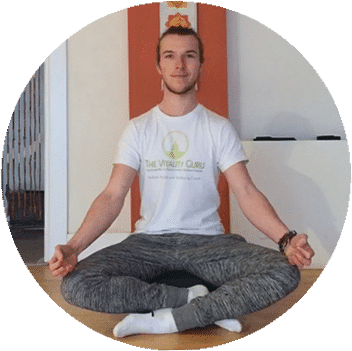 My name is George Cook. I am a 21-year-old qualified PT, fitness and nutrition coach, teacher of meditation, author, YouTuber and human health activist from Bournemouth, UK. Having lived throughout the challenges of complex mental health disorders, hereditary heart conditions, am immune system disorder and overall just a total lack of health for many years during my adolescence, I developed a strong passion towards understanding health, illness and the body.

To my own surprise, through addressing the mind and body through a holistic, natural and self-pioneered means I believe I developed an insight towards healing, recovery and remission. If you're interested in learning more about what I know, I've got a whole range of free and paid-for content available from social media posts, YouTube videos and blogs to books, guided meditations, courses, online programs and my own virtual system.

If you're interested in really aspiring towards good health; towards living a healthy, happy and rewarding life experience on your terms then I am available one-to-one both in person and virtually.