Statistically, the three things human beings desire above all else is health, happiness and personal success. It's how we've been taught to measure our self-worth. It's why we habitually criticise ourselves when we're sick, unhappy or feel like we're achieving very little. Needless to say, this hugely disrupts our ability to progress in health, mental state or in our ambitions.

This leaves many of us feeling victims to life. Feeling that our lack of wellness, lack of joy and our lack of fulfilment are out of our control. The fact is, although you may have lost control momentarily, behind your feelings of discouragement, the body and mind are awaiting your control, nobody else's.

The Vitality Guru's aim is to help and inspire you to take back control of your health, your happiness and your success once and for all. To live a happier, healthier and more rewarding life!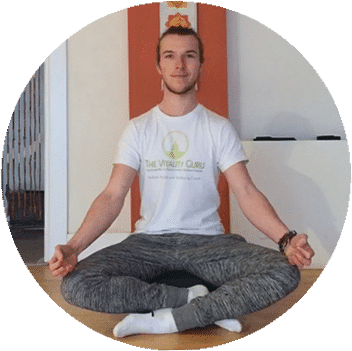 My name is George Cook. I am a 21-year-old qualified PT, fitness and nutrition coach, teacher of meditation, author, YouTuber and human health activist from Bournemouth, UK.

Having made a recovery from an 'incurable' diagnosis of mental health and many, complex and confusing physical symptoms through an entirely holistic, natural and self-pioneered means; I have developed both an intense depth of understanding towards, and an immense passion surrounding the phenomena of healing, recovery and remission.

If you're interested in learning more about what I know, I've got a whole range of free and paid-for content available from social media posts, YouTube videos and blogs to books, guided meditations, courses, online programs and my own virtual system.

If you're interested in really aspiring towards good health; towards living a healthy, happy and rewarding life experience on your terms then I am available one-to-one both in person and virtually.